There is a wide variety of engagement ring styles out there. From the classic solitaire engagement ring to the modern alternative ring. Some ring styles are more affordable and others are perfect for a gorgeous diamond as the center stone. Perhaps you want engagement ring styles that match a gemstone that is a family heirloom. Or you just want the uniqueness of a heart-shaped stone.
What Style of Engagement Ring is Most Popular?
Engagement rings come in a variety of styles, but there are some that are most women's favorites. The solitaire is the most popular style because of how subtle and understated it is, but never a symbol of simplicity with the beautiful stone as the center of attention. The cluster style is also popular and comes in a wide variety of different styles. It can feature a central stone or many stones of similar sizes. Similarly, the halo engagement rings have a center stone surrounded by smaller diamonds or gemstones. Lastly, the three-stone style is very popular because of how easy it is to customize the ring. The three stones can be the same or different, it all depends on your preference and budget.
How Do I Choose an Engagement Ring Style?
The perfect engagement ring style depends on your lifestyle and personal preference. There are plenty of styles out there to choose from, here are a few options that'll make the process a bit easier for you.
For the appearance of longer and slimmer fingers, the solitaire is a perfect choice. The classic engagement ring style with a single diamond that can be held by either a prong or a cathedral setting. In the latter, the diamond is held by arches instead of prongs. The gorgeous diamond or gemstone you choose for this style will sparkle beautifully.
Similar to the solitaire, the three-stone ring style can be a more affordable version. Since it is easily customizable, you can have a diamond as the center stone and more affordable stones on the sides. This style is a contemporary, fashionable, and budget-friendly choice that has the unique meaning of each stone representing the past, present, and future.
For a timeless yet glamorous engagement ring, vintage inspired styles are perfect. These rings usually have a lot of intricate detail on the metal, sophisticated beading, and are truly a work of art. The Edwardian rings, for example, have beautiful intricate metal work on the band. Perhaps you love the geometry and repeating patterns of the art deco era, which are also beautiful in their own way.
What is The Cheapest Engagement Ring Style?
If you really want to have a specific and expensive stone, like a diamond, on your ring, the most affordable style to go for is the three-stone one. Since you have the option to customize it in any way you'd like, you can choose a diamond for the center stone and two more affordable stone for the side ones. This style is also good because it doesn't have diamonds surrounding the stones or on the band, which makes it even more affordable.
What are The Different Styles of Engagement Rings?
Besides the general shape and layout of the rings, there are broader options if you're looking for some inspiration. From non-diamond rings, rings that stray away from the traditional style, the timeless Edwardian engagement rings, or the uniqueness of a flower ring. One of these many styles will surely fit what you are looking for.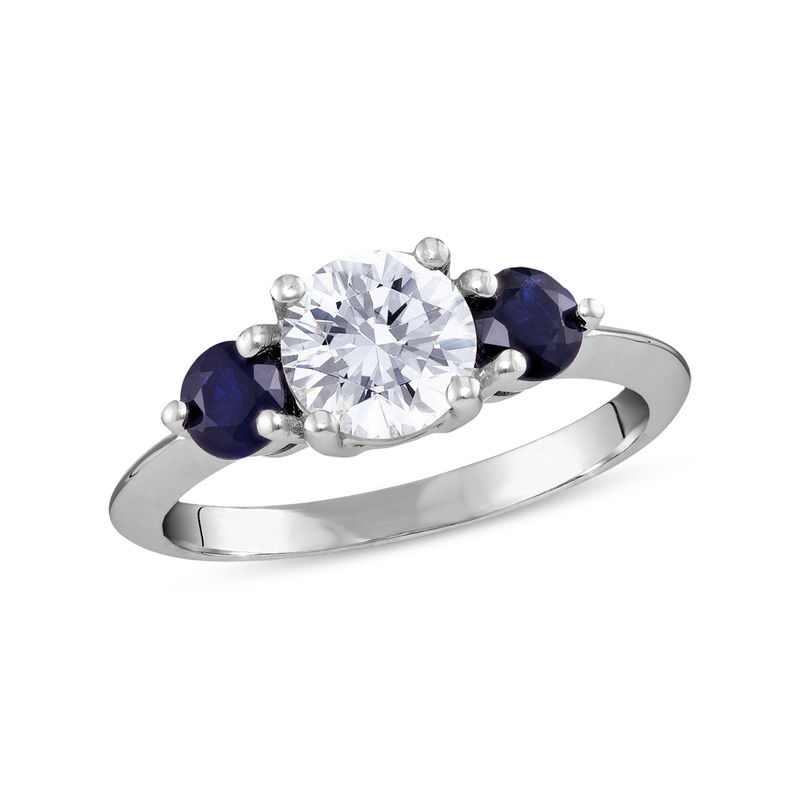 If you are looking for a more affordable engagement ring, a great idea is to get a non-diamond one. There are plenty of other gemstones that give the same look that a diamond does and are just as beautiful. For example, this beautiful white topaz and blue sapphire three-stone ring from Zales is captivating without breaking the bank.
Engagement ring designers love to show their creativity in alternative or modern engagement rings. These rings have beautiful and innovative designs but can be harder to pair with any wedding band. However, if you are looking for a unique and work-of-art engagement ring, these should be right up your alley. This yellow gold sunburst diamond ring from James Allen is a unique rendition of the engagement ring.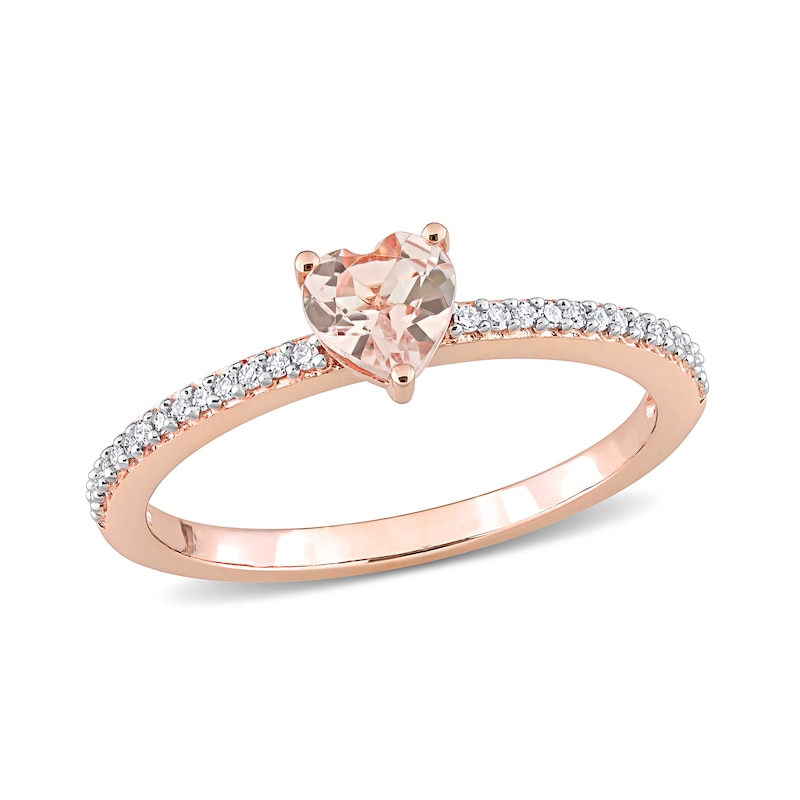 The non-traditional ring is the opposite of the most classic style, the solitaire. This style of ring doesn't have to have a colorless diamond on top. Instead, it has either colored diamonds or gemstones. Non-traditional rings don't even have to feature a stone, it is all up to your imagination. This beautiful heart-shaped morganite diamond ring, for example, has some of the features of a traditional style with a little bit of a twist when it comes to the stone's shape. Nonetheless, it is a gorgeous alternative for the woman who loves a unique ring.
The rings from the Edwardian era feature oval-shaped settings, bombe settings, floral clusters, ruby and blue sapphire stones, and metals with curls and beading. They are truly a vintage work of art when you look at all of the intricate details. This beautiful Milano ring from Clean Origin is a brilliant example of the intricate band detail in Edwardian rings.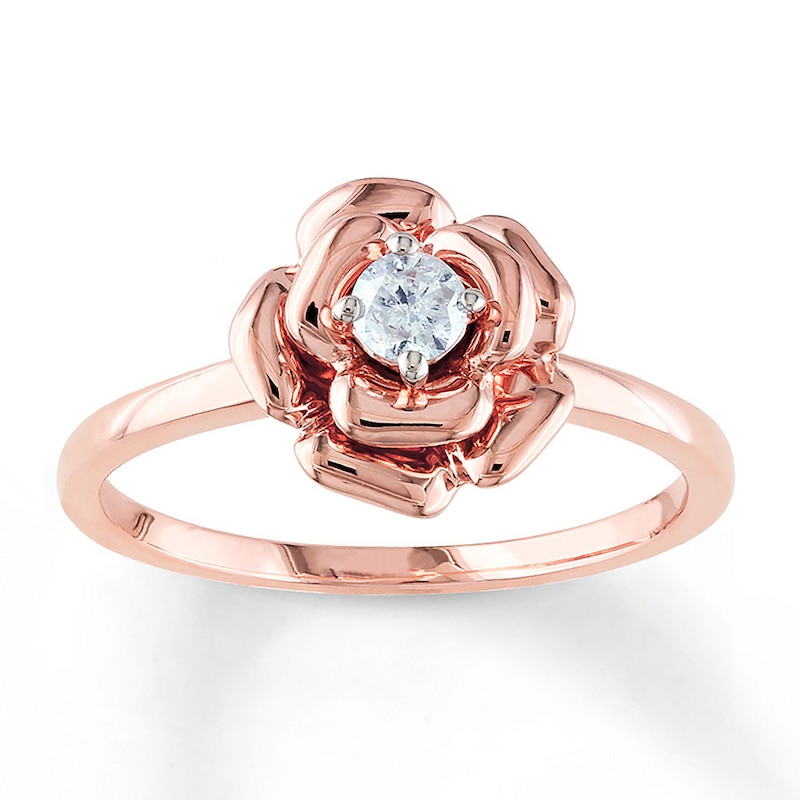 Flower engagement rings are chic yet a classic nod to femininity. Different flowers also have certain meanings. This beautiful diamond flower ring from Jared has a beautiful rose. Roses symbolize love and passion. This ring is of a beautiful rose gold and the glistening diamond in the center gives the ring the perfect final touch.